Agent Name
Uranium dicarbide
Major Category
Physical/Radiation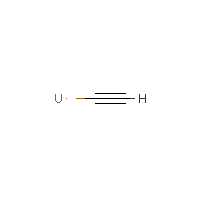 Category
Radioactive Compounds
Description
Crystals, light-gray metallic; [Sax]
Comments
According to ChemIDplus, the name of this compound is uranium carbide. 12070-09-6 has the same name. See "CARBIDES." See "Uranium" and linked occupational diseases.
Uranium in urine = 200 ug/L at end of shift; [ACGIH]
0.05 mg/m3, as U (sol), 0.25 mg/m3, as U (insol)
Explanatory Notes
Decomposes in water; mp = 2500 degrees C; [Sax]
Other Information
No other related information on this agent was found.